Maersk building in Panum complex, Copenhagen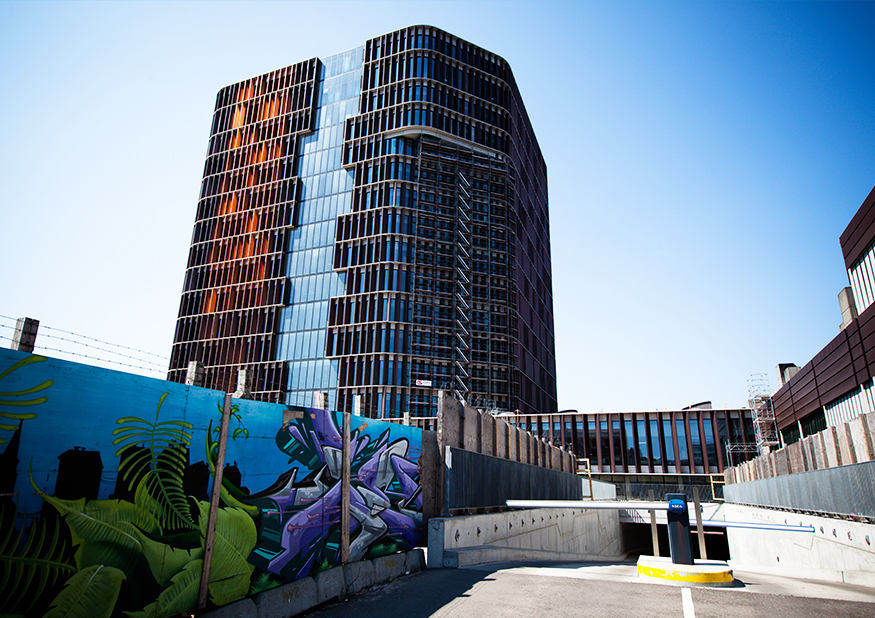 No. of floors: 16
Floor space: 42,700 m2
Scope of works
Installation of reinforcing steel
Main contractor

May 2013 -
February 2014
Modernisation of the
Panum complex
Over 42 thousand square metres house areas dedicated to scientific research and education. Panum is a large complex of buildings and a part of the Copenhagen University with the new building, i.e. Maersk, being another stage of the modernisation of the complex.
The first step in process of completion of the project was to pull down the structure occupying the area of 7,700 square meters to create space for a new courtyard with the main entrance, green areas and twice as many parking spaces for bicycles.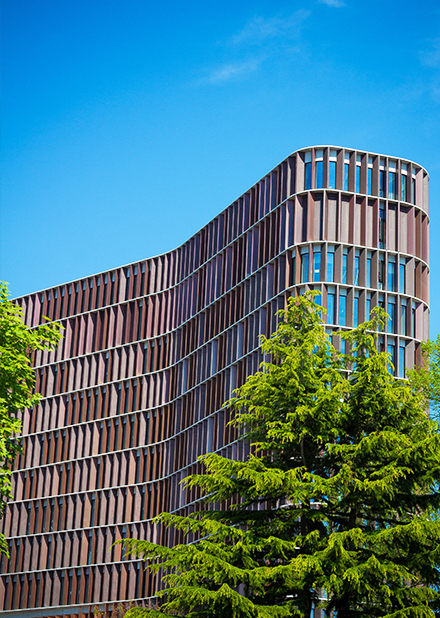 Innovative
building structures
As a result of the investment, a new building was erected with the total height of 75 metres, which connects the university area with the vibrant city.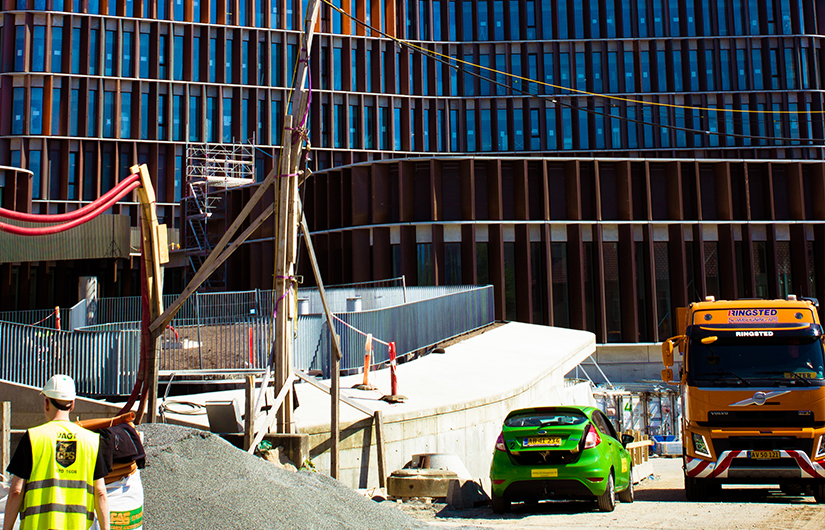 Our portfolio – projects we have completed so far: