Rødsand 2 offshore wind farm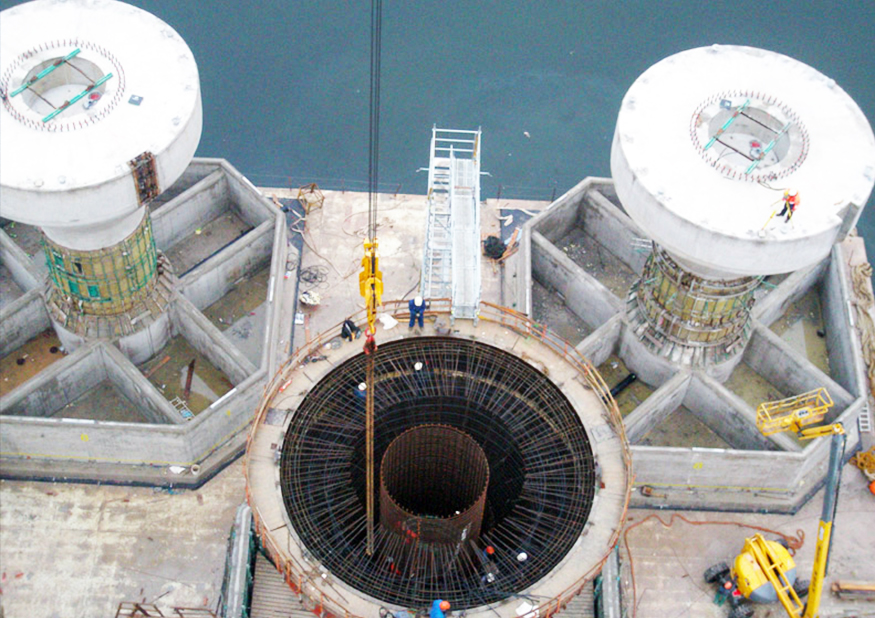 10,000 tons of reinforcing steel
No. of foundations: 90
Scope of works
Carpentry and concrete works, installation of reinforcing steel, operation of construction equipment, welding works and operation of barges
Customer
E.ON Climate & Renewables GmbH
Main contractor

Bilfinger Berger GmbH
2009 -
2010
Subcontracting
in offshore projects
Throughout the completion of this project, we provided executive support and prepared 10,000 tons of reinforcing steel used for the construction of reinforced concrete foundations for wind turbines and the transformer station located along the western coast of Denmark.
Apart from the construction works, we were responsible for the ballasting and shifting of barges in the dock basin. We also carried out offshore works in the location of the final positioning of the foundations.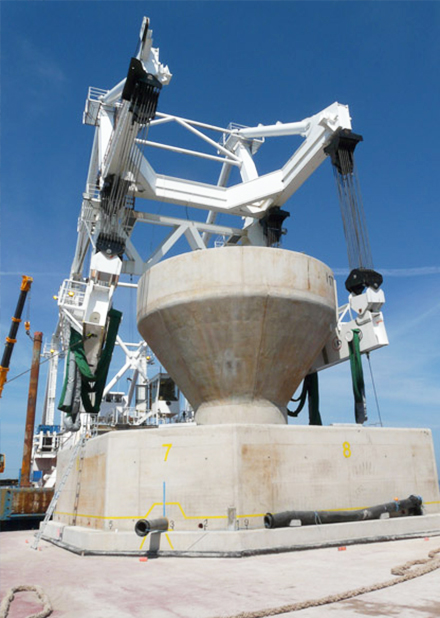 Major projects, solid completion of works
Rødsand 2 wind farm takes up 34 km2 and is one of the largest wind power plants in the world. The following specialists participated in the completion of the project: steel fixers, carpenters, welders, electricians as well as operators of construction equipment and barges.
Our portfolio – projects we have completed so far: