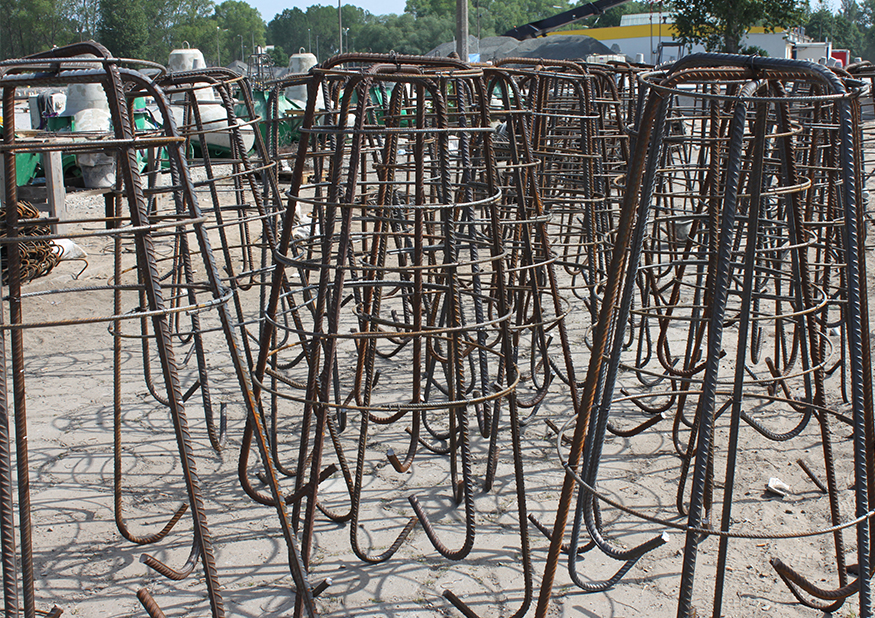 Reinforcing steel: 392.6 ton
Concrete: 3,640 m3
Scope of works
Prefabrication and installation of reinforcement, carpentry and concrete works, operation of construction equipment
Manpower
STEEL FIXERS, CARPENTERS AND CRANE OPERATORS
22
Customer
Urząd Morski w Szczecinie
Main contractor

2012
Prefabrication of
tetrapod blocks
For the purposes of the project we participated in the manufacturing of 2,600 tetrapod blocks.
The manufactured elements were arranged in the required manner to form a protective layer of the Western Groin of the breakwater in Świnoujście.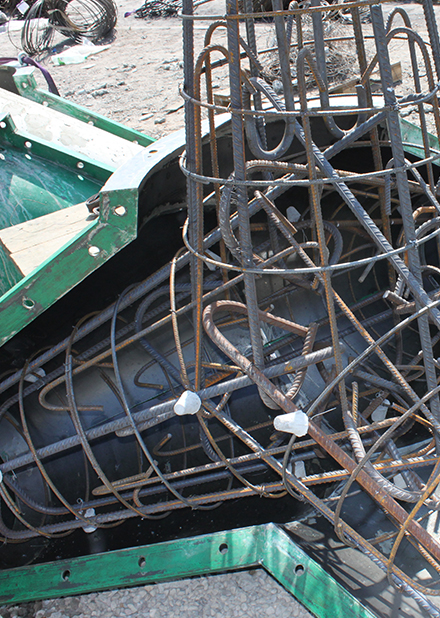 Staff of experts
Contracted works were carried out by a team of highly qualified specialists, mainly steel fixers, carpenters, crane operators and employees of the steel yard.
Our portfolio – projects we have completed so far: