City hall and health centre, Egedal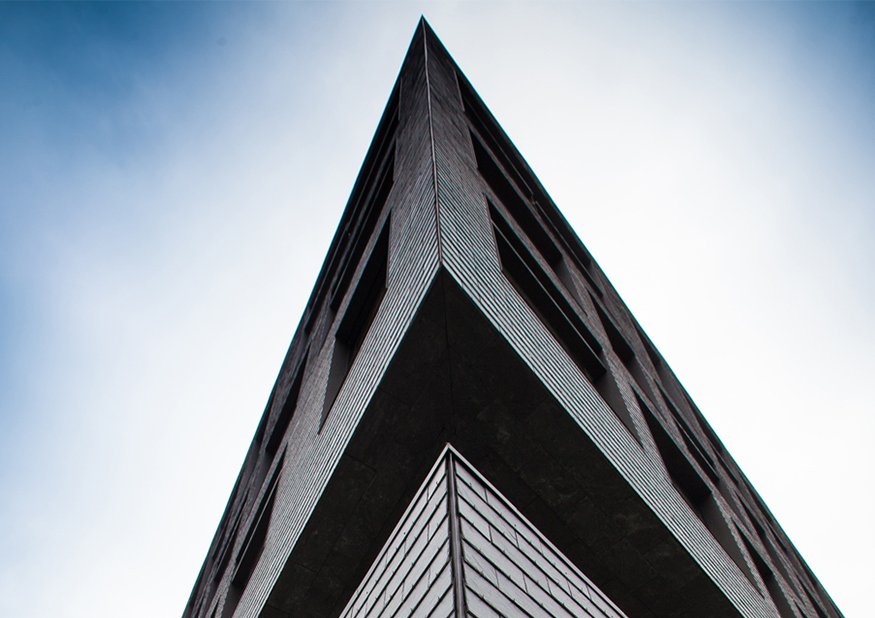 Total cubage:
94,242 m3
Total floorage: 19,348 m2
Scope of works
Installation or reinforcement, carpentry works, installation of prefabricated elements, construction of floors as well as all other works up to the state of shell without windows or external doors
Main contractor

July 2013 -
March 2014
Construction of the city hall
and the health centre
We participated in the construction of a modern city hall and a health centre for the residents of Egedal in the urban area in Copenhagen. As a result of the works, a five-storey building was erected with space for administration, offices as well as a banquet hall and a canteen on the ground floor.
The health centre adjacent to the city hall houses training rooms for children and adults, rehabilitation centres and 20 apartments of the nursing home.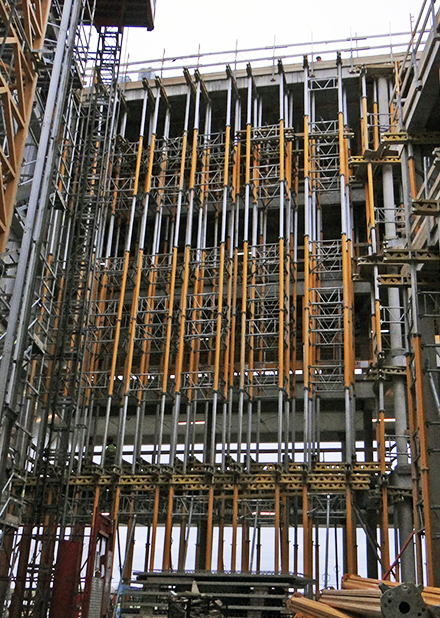 Robust structure,
beautiful surroundings
Eye-catching slate façade was used in the case of both buildings. The buildings are surrounded by greenery and parking lots and there is a garden on the roof.
Our portfolio – projects we have completed so far: