Värtahamnen harbour, Stockholm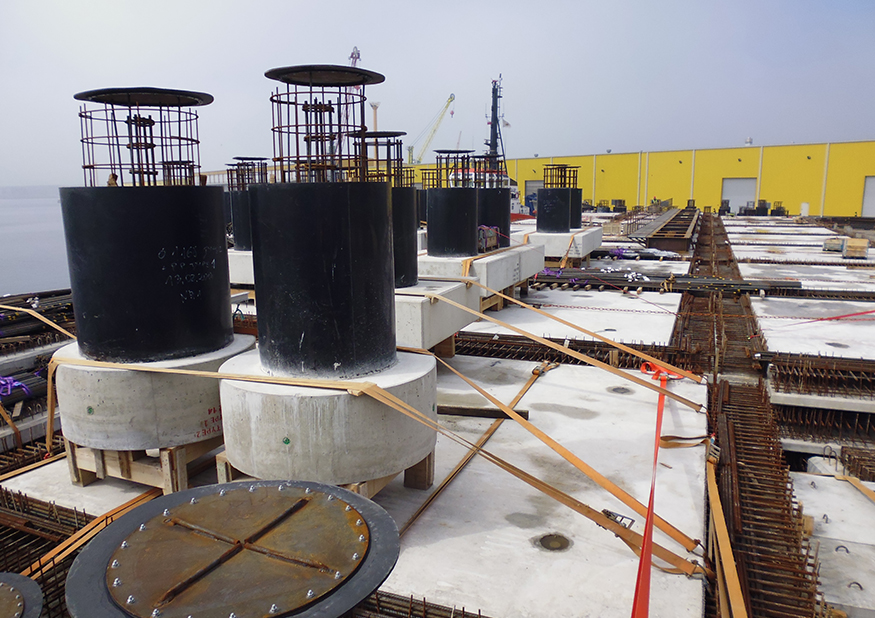 Construction site area:
85,000 m2
Embankment:
1,200 m2
Scope of works
Prefabrication and installation of reinforcing elements, carpentry works and operation of construction equipment
Customer
The Stockholm Royal Seaport
Main contractor

2013 -
2014
Modernisation
of the port in Stockholm
The project encompassed modernisation and expansion of the largest port in Stockholm as part of the development of urban areas of Stockholm Royal Seaport. Värtahamnen is the main port in Stockholm and is used predominantly by passenger ferries and commercial cargo ships.
Completed works included mainly prefabrication and installation of reinforcing elements, carpentry works and operation of construction equipment. Prefabricated elements were manufactured in Świnoujście, Poland.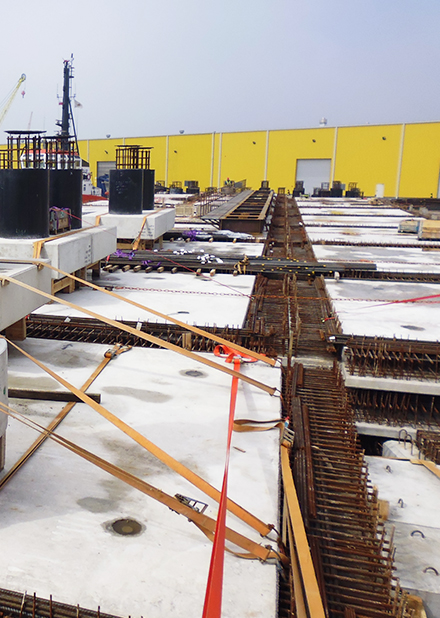 Prefabrication of reinforcing
elements
We were responsible, among others, for the prefabrication of the following elements: concrete slabs (approx. 1,200 pieces, 75 tons each), retaining walls (approx. 190 pieces, 18 tons each), anchor plates (approx. 190 pieces, 2.5 tons each) as well as pile enclosures (approx. 120 pieces, 8.4 tons each).
Our portfolio – projects we have completed so far: