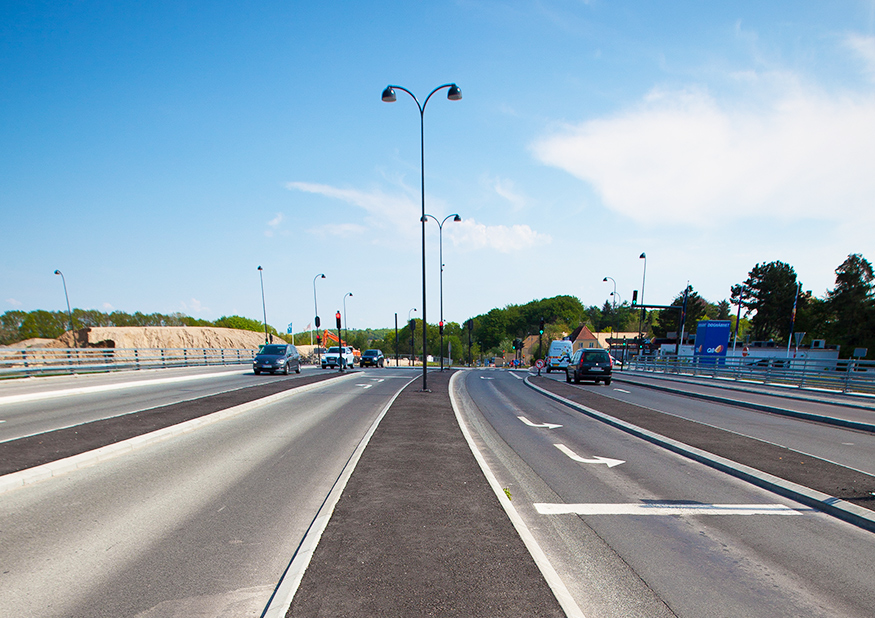 3 road bridges above the motorway
Scope of works
Installation of reinforcement, carpentry works, operation of construction equipment and installation of supporting structures
Main contractor

April 2015 -
April 2016
Helsingør motorway
The completed works consisted in the widening of the motorway from 3 to 6 lanes along the section between Gammel Holte and Hørsholm. The project also encompassed construction of 3 bridges.
The bridges are located at Øverødvej, Gøngehusvej and Egebækvej.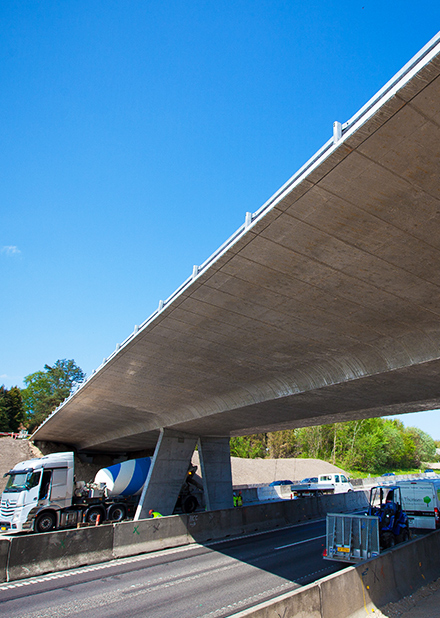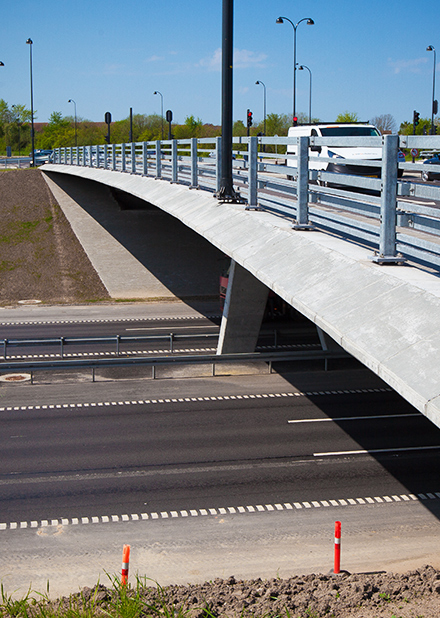 A team for the
completion of the project
We provided the necessary personnel – steel fixers, carpenters and operators of construction equipment to ensure comprehensive completion of the contracted works.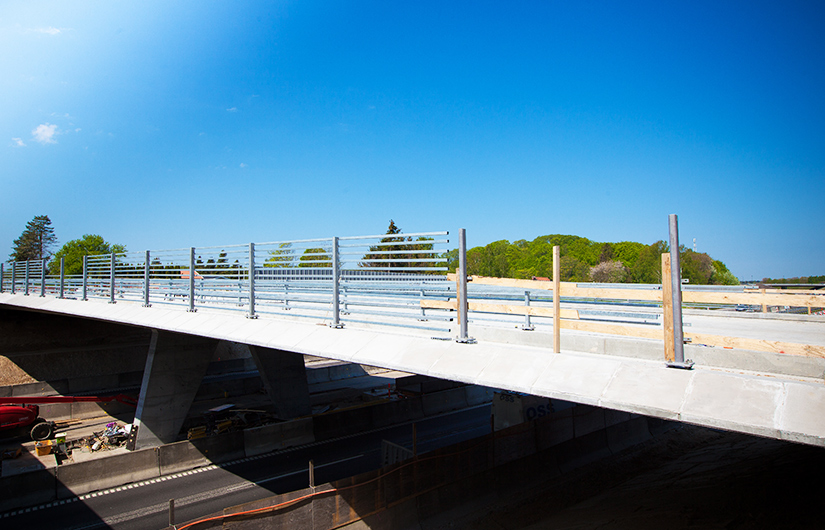 Our portfolio – projects we have completed so far: