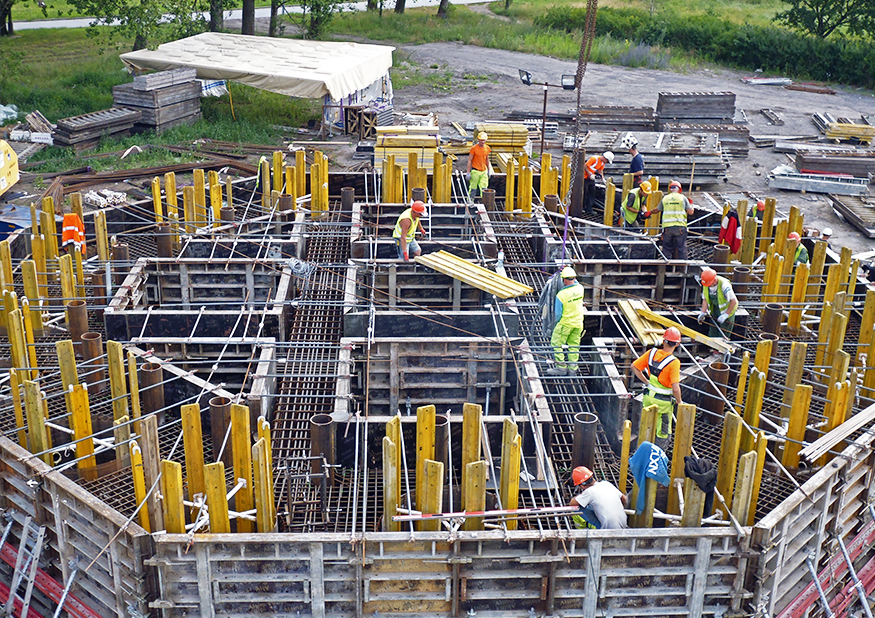 Weight of the precast beacons:
550 tons + 300 tons
Scope of works
Prefabrication and installation of reinforcement, carpentry and concrete works, operation of construction equipment
Customer
Urząd Morski w Szczecinie
Main contractor

June 2014 -
July 2014
Service of investment
orders
The tasks commissioned in the case of this investment included the construction of navigation beacons mounted on sheet piling 10 km from the shore. As the subcontractor for the project, we were responsible for the prefabrication and installation of reinforcement, carpentry works as well as operation of construction equipment.
Elements of underground foundations and the top slab were prefabricated in Świnoujście, Poland.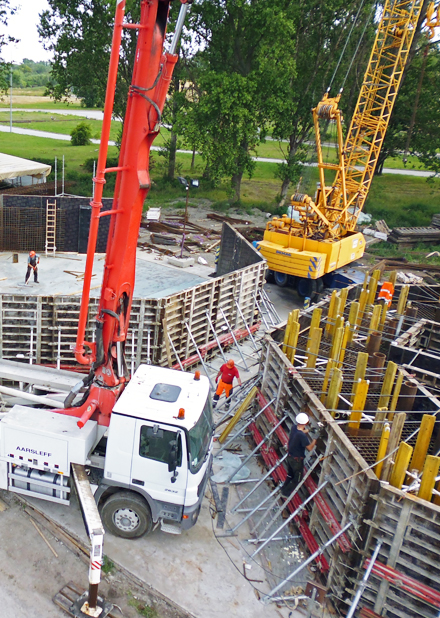 Specialists and
practical management
Based on the technologies available in the sector of construction services and using the knowledge of experienced specialists, we were able to meet our commitments within the set time-frame.
Feel free to contact our office. We are here for you!
Our portfolio – projects we have completed so far: